Align T-Rex 700L Dominator KIT with BL-850MX Motor RH70E20XW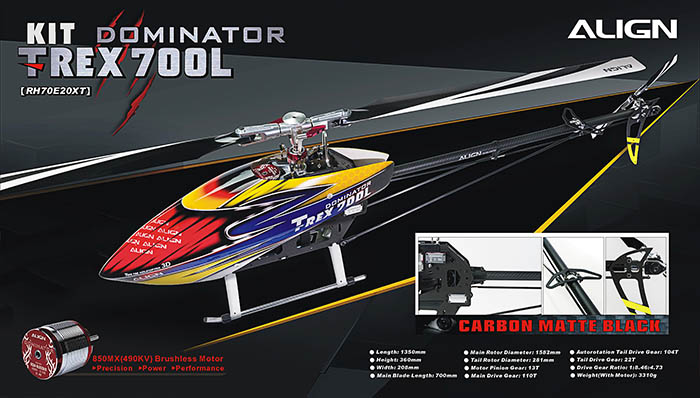 Introducing the highly anticipated, most innovative, brand new T-REX 700L Dominator TOP!

With fully mighty power energy of the 850MX(490KV) motor for unparalleled power output. Newly outstanding material and superior design concept are all in one, the elaborate matt black carbon fiber structure, stunning red DFC rotor head set, anti-rotation bracket, and torque tube drive gear set and so on, dramatically enhance model strength and esthetics all at once.

Align's T-Rex 700L TOP Dominator, with stability and power exceeding all past expectations. The superior control feel, and attractive look, the T-Rex 700L TOP Dominator is the best choice for any enthusiasts!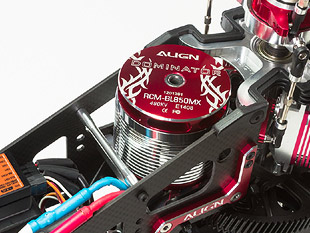 850MX inherit from the previous 800MXs feature, high efficiency, superior power, excellent torque, low current draw and low temperature. It's capable of maintaining much more consistent torque and head speed through continuous 3D maneuvers, which is particularly special design for 3D flights.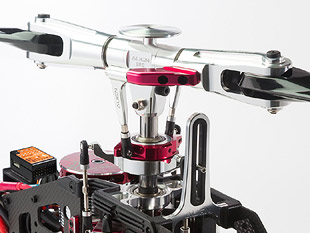 The 700 DFC flybarless rotor head system utilizes extreme low CG design, effectively reduces resistance during flight, increased flight responsiveness and precision.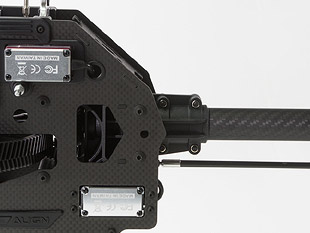 T-REX 700L TOP with newly elaborate matt black carbon fiber material on main frame and tail boom, bring much more stylish and delightful presentation than others.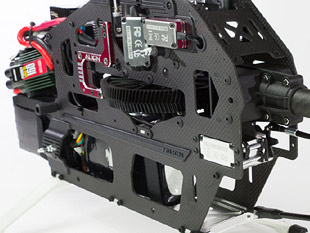 Brand new frame reinforcement plates and blocks effectively improves frame's anti-torsion ability. The improvement in frame rigidity and solidness is especially evident during extreme 3D maneuvers.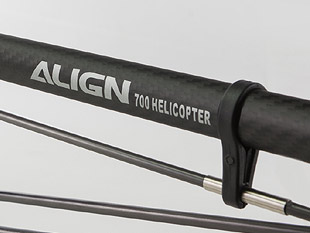 Brand new matting carbon tailboom using carbon fiber and aluminum imbedded technology, features light weight and high strength, its unique matting carbon color coupled with whole helicopter, definitely let your helicopter outstanding in the flying field.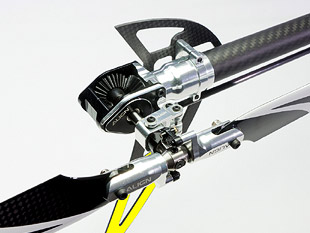 High quality new tail gearbox design, combined with new dual point mounted tail pitch control assembly to minimize slops and increase rudder control precision.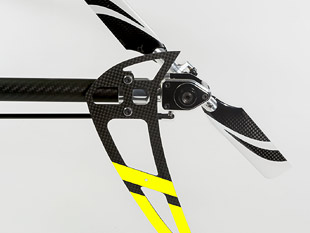 Utilizes newly designed vertical tail fin, creating a brand new look for T-Rex 700L.
Standard equipment
850MX Brushless Motor(490KV) x 1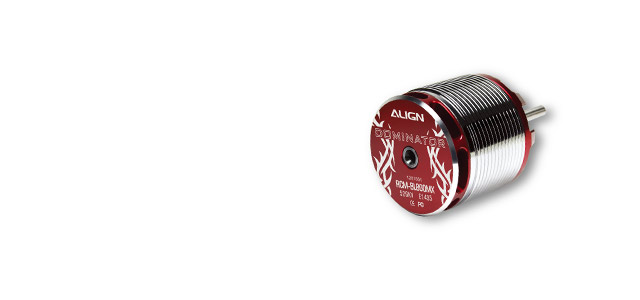 Specification
Length: 1350mm
Height: 360mm
Width: 208mm
Main Blade Length: 700mm
Main Rotor Diameter: 1582mm
Tail Rotor Diameter: 281mm
Motor Drive Gear:13T
Main Drive Gear:110T
Autorotation Tail Drive Gear: 104T
Tail Drive Gear: 22T
Drive Gear Ratio: 1:8.46:4.37
Weight(With Motor): 3310g
Accessories
T-REX 700L DOMINATOR Kits Set x 1 set
850MX Brushless Motor(490KV) x 1
700 Carbon Fiber Blades x 1 set
106mm 3K Carbon Fiber Tail Blades x 1 set
3K Carbon Fiber Tail Boom x 1
Aluminum Tail Boom x 1


Radio transmitter and electronic equipment required for assembly:
Available
Currently unavailable
Helicopter Sizes
700-size